The source of the image is attributed to Brenda Palmer, who is currently detained in the Montgomery County Detention Facility.
An individual who previously held a position within the Montgomery Public Schools system has recently been found guilty of four counts associated with property theft.
According to Alabama's Attorney General, Steve Marshall, Brenda Palmer, the former MPS Interim Chief School Financial Officer, has admitted to committing two felony ethics charges and two felony counts of lying to the attorney general's office regarding a matter under investigation.
The commencement of Palmer's trial was scheduled for Monday.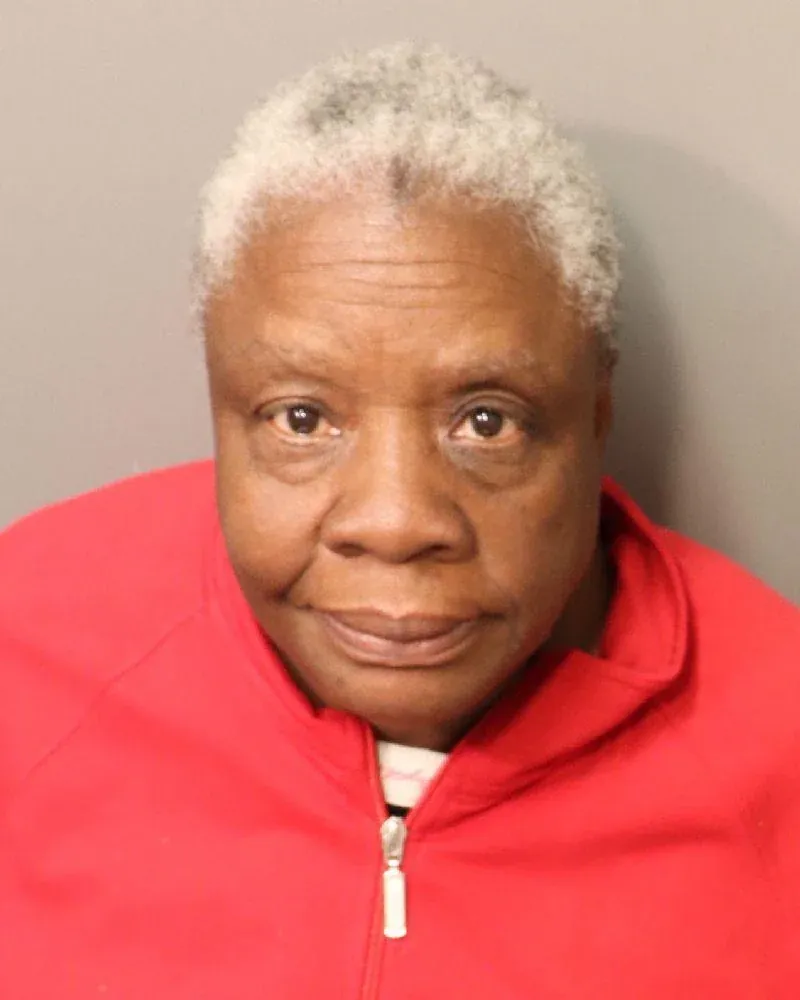 According to Marshall, Palmer is being sentenced as a habitual felony offender due to a prior conviction of first-degree theft of property.
Marshall alleges that Palmer was involved in a deceitful billing scam that caused MPS to lose $291,367 from November 2017 to April 2019. Walter James, who was Palmer's partner in crime and formerly served as the vice-principal of Jefferson Davis High School, has already pleaded guilty in both state and federal court for his involvement in the scheme. Currently, he is serving a five-year prison term.
According to Marshall, James had submitted falsified invoices from almost twelve fictitious companies, claiming to provide books, professional development, and other goods or services to various MPS entities. Palmer had abused her authority to guarantee that the invoices were paid without raising any suspicions. Furthermore, Palmer had forged the signatures of at least two employees on checks and other written documents. She had even instructed her subordinates to work overtime to prepare genuine checks, so that the fraudulent ones would not be easily detected.
According to Marshall, Palmer separated the fake checks from the authentic ones before James retrieved them in person. After depositing the checks into his Navy Federal Credit Union account, James paid Palmer the requested amounts in cash, as evidenced by their text message exchange.
During the annual audit of the MPS system in 2019, the examiners from the Alabama Department of Examiners of Public Accounts asked for supporting documents related to several fraudulent checks. To assist with this request, Palmer was approached to produce some of the check files. However, instead of cooperating, Palmer shredded the files and justified her actions by claiming that she wanted to expedite the payments to vendors. Upon being confronted by the new CSFO, Palmer resigned from her position and received her pension until pleading guilty.
According to Marshall, Palmer repeatedly lied to the attorney general's office regarding her involvement in the scheme, her knowledge of the scheme, her relationship with Walter James, and every other aspect of the state's investigation. What Palmer didn't know was that James had already started cooperating with state and federal authorities and had agreed to record a phone call with Palmer. During the call, Palmer instructed James to not send text messages, to say that certain addresses for the fraudulent companies used to exist, to deny seeing her when he received the false checks, and "to put the crime on the white boy," an innocent third party who worked in the Accounts Payable Department of MPS, as per Marshall's account.
On October 3, 2023, Montgomery County Circuit Judge James Anderson will hold a sentencing hearing for Palmer. As a habitual felony offender, Palmer is looking at a range of ten to 99 years for the two ethics charges and two to 20 years for the lying charges. The State is pursuing prison time, but Palmer's counsel has expressed their intention to opt for a community-corrections sentence, an alternative punishment that could keep her out of prison or jail.
According to a statement released by Attorney General Steve Marshall's office, the following information has been provided.
Read More: